Tilapia. Orange Roughy. Cod. Yellowtail.  You name the white fish and my nutritionist will tell you to eat it multiple meals a day.  Like anything, it gets old real fast and you start to hold a grudge against this super protein packed food.  Here's a couple of things I eat with my white fish to make it go down easier:
Green Pickled Jalapeno Peppers
It's sour and fire so it kills all resemblance of fish and it's smell. I mince it and mash it into my fish. Really tasty if you like spicy food.
Can't Believe it's Not Butter Spray
0 calories and it comes with
Fabio
.  Yeah baby!
Sashimi Style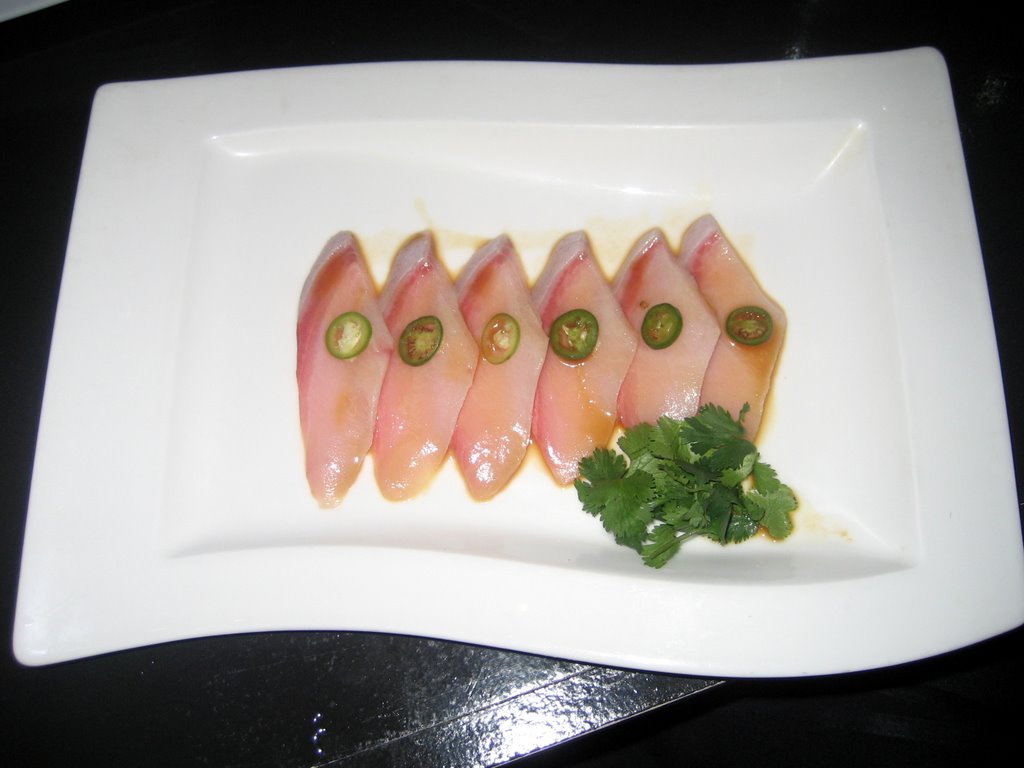 Soy sauce, wasabi, ginger.  Costco's fresh fish is top notch and ready to eat sashimi style if you do it the day of purchase.
If all else fails, I refer to All Recipes.com for inspiration.
Tags:
all recipes
,
butter spray
,
calories
,
costco
,
fresh fish
,
ginger
,
grudge
,
inspiration
,
mash
,
orange roughy
,
pickled jalapeno peppers
,
protein
,
resemblance
,
soy sauce
,
spicy food
,
tilapia
,
top notch
,
white fish
,
yeah baby